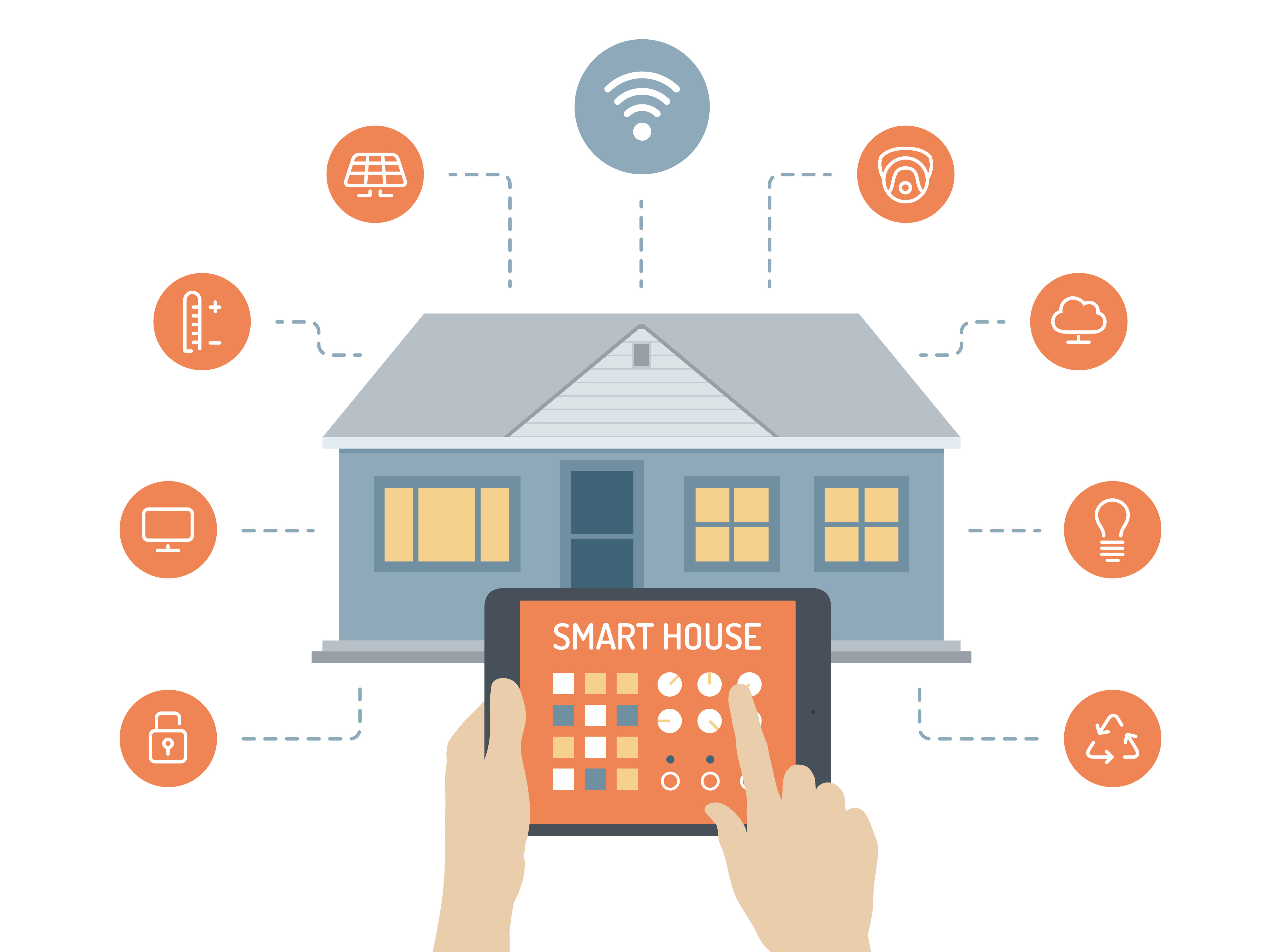 Automation at home is also called "smart home" or "domotics" developed by leaps and bounds and is one of the most popular and popular on the market. The history of technology is quite relative. Over time, people have constantly tried to improve their existence through the improving their homes and simplifying (automating) their daily routine tasks.
The development of a smart home has kept pace with the development of technologies without slowing down and keeping it on the same level with progress. The first description of the use of mechanisms for automating the opening of doors, playing melodies and automatically igniting altars in temples can be found in Heron of Alexandria, Pneumatica. To do this were used advanced technologies from mechanics and hydraulics to ancient Greece of that time. With the passage of time, epochs were changing – technology was improving. The seizure of new territories by the ancient Roman Empire promoted technologies to the most backward corners of Europe. And in the Middle Ages relating to the serious progress in the development of the foundry business, we can already observe the appearance of garbage chutes, ventilation and even modern sewage systems.
In the modern world, ancient or medieval technologies of automation and improvement of living conditions look like something ordinary and are perceived as a default reality. With the current level of technology development, consumer demands are growing and require high-tech innovation only. At the moment, the market presents climate control systems, home security, various temperature, humidity, light, gas, fire, sensors and others sensor systems for switching on and off various devices in the house according to a predetermined conditions or schedule. Modern people can no longer imagine their lives without an air conditioner with a programmed schedule for the whole week, the control of household electrical appliances from a mobile phone while probably being several hundred miles away from home. Many people are hard to surprise now with the automatic opening and closing of curtains depending on the schedule or light day.
For example:
Using the voice system: say "Turn on the light in the toilet" and the system turns off the light in the toilet, concurrently saying "I turn it on". Or you connected the system to the Internet and made a smart house management through the application on your mobile phone, which tells you about any events in your home wherever you are. You can look through the mobile phone who is at your house, feed and talk with your pets through the camera, or even answer the postman through the doorbell.
Designing smart home architecture is a difficult project. Here you need to remember what is the core of this ecosystem. It can be a whole set of devices: Internet gateway, a hub or a command center. Also, there may be included backup for power sources, spare communication channels and various secure storage systems. It is easy to consider one of these devices using the example of Xiaomi's gateway, which is a small and compact device for collecting and processing information from various devices and broadcasting it to cloud storage. The need to use a single core system is due to a reduction in the cost of individual components in other devices that can communicate using lower and more economical communication protocols. Such device monitors the status of other devices in the overall ecosystem, monitors their timely update, acts in the role of the defender from the external environment, and this is also their only way out to the external environment through data warehouses or notification centers.
Now, there is a rapid development of this industry. There are several dozen manufacturers of various devices: Xiaomi, Samsung, Siemens, Apple, etc. Most of the manufacturers create their own ecosystems and focus all their efforts to maintain the system closed without any interference outside. Even industrial automation systems rarely go to open their protocols for use by other companies. But progress does not stand still, more companies are trying to use standardized communication protocols in their devices, for example Zigbee or Bluetooth Mesh, which gives hope for the possibility of simplified data exchange between different ecosystems.
The demand for free interaction and data exchange generates an interesting branch in this technology, namely open exchange gateways. Currently, OpenHAB is one of the most popular open source technologies. Such a software platform can fit in any microcontroller kit, for example, Arduino. This combination offers almost unlimited
possibilities for planning the architecture of a smart home. There is no more frustration when connecting devices from different manufacturers, now open protocols and APIs come into play.